Welcome to the Slough, Windsor & Maidenhead Branch of the Campaign for Real Ale (CAMRA).
BREAKING NEWS: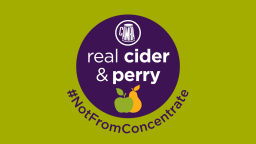 CAMRA launches Cider & Perry Campaign "NOT From CONCENTRATE". Check our Cider & Perry page.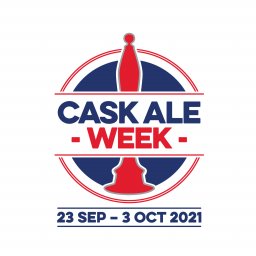 CAMRA is backing a brewing industry initiative promoting cask ale. Industry bodies are making a clarion call to pubs, bars, pubcos and brewweries for this year's Cask Ale Week (23rd Sept to 3rd Oct) to be part of their comeback strategy. Please support this initiative by going to events at YOUR local or listed on https://caskaleweek.co.uk.
Support Pubs, Clubs & bars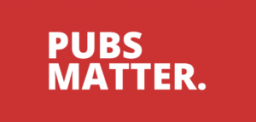 , for more details about Why Pubs Matter.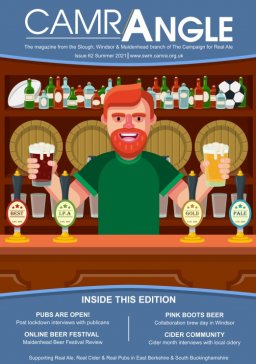 With the lifting of Lockdown restrictions on the pub industry, we launch the Summer edition of our branch mag.
To read: click Branch Magazine
We will be returning to a printed mag for a Autumn/Winter edition to distribute to our pubs near you.
Whether you are new to Real Ale or are a seasoned Real Ale aficionado, you will find lots of useful local info on this website relating to Real Ale, Real Cider and Real Pubs!
The About Us page will tell you all you need to know about the Slough, Windsor & Maidenhead branch of CAMRA, and about the nationwide organisation of which we are part.
Our Branch News page has local pub news and other related items.
The Awards page highlights those pubs that we have recently given awards to, principally the Pub of the Year and Pub of the Season awards.
We have an active social calendar, and details of this are on our What's On page.
There are often Beer Festivals to visit, especially those at one of the many pubs in the area. These are all listed on our What's On page.
On our Pubs pages, you will find information on our local pubs. You will also find our recently introduced Online Pub Guide.
Our Beer pages cover all aspects of beer in the area.
If you like Cider or Perry, these are drinks which CAMRA also actively promotes, and you will find information on these on the Cider & Perry page.
If you are not already a member, please visit our Join Us page, where we give you all the reasons you need to become a member of CAMRA!
Twitter / CAMRA_Official
Follow CAMRA_Official on twitter