Datchet Beer Festival
Friday 28 – Saturday 29 October 2022
THIS IS A BRANCH SOCIAL hosted by Alan & Michele - Saturday afternoon session (noon to 5pm).
You need to buy tickets from their website, see below.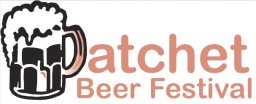 Its back again, so buy your tickets, which includes a souvenir Datchet Beer Festival glass, once the website is updated.
Go to http://www.datchetbeerfestival.co.uk/.
Session 1, Thirst Friday, 7pm - 11pm, Friday 28th October.
Session 2, Connoisseur's afternoon, 12pm - 5pm, Saturday 29th Oct.
Session 3, Beer lovers evening, 7pm - 11pm, Saturday 29th Oct.
Book early, this event's getting bigger and bigger and tickets will sell fast.