Kent Rail Micropub Trail - Part 3
Saturday 23 April 2022 10:30
THIS IS A BRANCH SOCIAL led by Alan Molloy (07864 020570).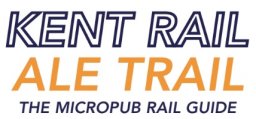 As you probably know, Kent has the highest concentration of micropubs in the country. This will be my third trip to Kent.
We will all meet at St. Pancras mainline station by the entrance ticket M/cs. to catch a train to Canterbury and on to Ramsgate and Margate.
This is my itinerary for the trip on the 23rd April - after my recent "Dry Run"
PLEASE NOTE IT IS AN HOURLY SERVICE AND WE NEED TO CATCH THE 11.12, FROM St. PANCRAS to MARGATE (stopping at Canterbury West). IT IS 15mins WALK FROM KINGS CROSS TO THE ST. PANCRAS TICKET M/Cs. Where we will meet at 10.45. We will use the Super Off-Peak Day Return which allows you to leave the train at each station and get back on! I suggest you wait for all the group to be present, because 3 or more travelling together can get a Group Save ticket discount of 33%.
First stop is the first & oldest micro pub in Canterbury, The Thomas Tallis Ale House (GBG, 2 LocAles+6 ciders)
Then on to Ramsgate to catch the Loop Bus to Hovelling Boat Inn (4 ales+2ciders) and the Royal Victoria Pavilion (GBG, 6 ales). Not a micro, but a mega pub, reported to be the largest pub in the UK. This was built in 1903 and is grade 11 listed, recently restored by Wetherspoon.
Then on the bus to the Four Candles micro pub & brewery in Broadstairs.
Lastly on the bus to Margate to visit my favourites from trip 2, Two Halves & Fez, both GBG).
We should arrive in Margate approx. 17.30. Stay as long as you like. The trains leave Margate at 18.55 to St. P arriving 20.21 and then hourly.
If you are coming please let me know, so I know who to look out for.